Basra's Display of Faith and Festivity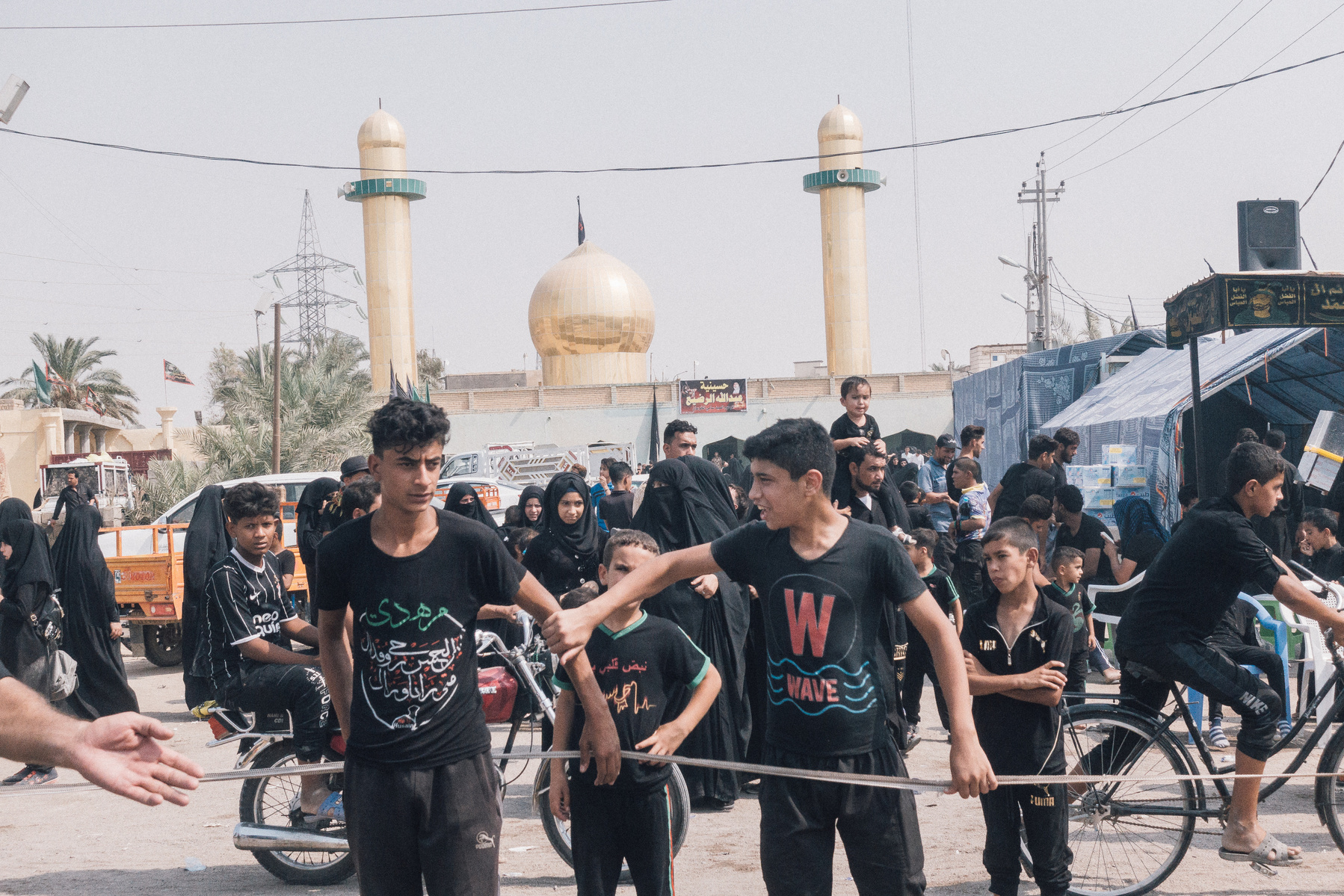 For most of us who are not muslims, we usually associate Hajj pilgrimage to the city of Mecca as the highlight of Islamic Faith. While that is true, not many would be aware that there is actually the world's largest annual public gathering held in the city of Karbala, Iraq. Arba'een Pilgrimage, held at the end of the 40-day mourning period following Ashura (another important religious event for Shia Muslims), bring together Iraqi people and other countries from all walks of life to make their journey to Karbala on foot. People from Basra would have to walk as far as 500 kilometers (source: wikipedia).
Back in October 2018, I was fortunate enough to observe this event during my travel from airport to the camp. Of course it was just a quick glimpse from the back seat as we weren't allowed to leave the vehicle. But what I saw during the 2-hour drive was the show of faith and solidarity among Shia Muslims. You see young people, you see old people on wheelchair, you even see a donkey carriage. Villagers who live along the main roads to Kabala set up tents to offer food and shelter to the pilgrims. It was especially a hot October day, so you could imagine how tiring it must be to walk such a long distance under intense Basra heat.
To me, this event is as much a show of faith as a period of festivity for Iraqi people. I saw people share food and water. I saw many smiling faces. In a way, it was almost like a hiking trip, albeit very long and arduous one, for outdoor lovers. It would be great if I could one day visit Basra and document the event instead of taking a few photos from the window seat.
Arba'een Pilgrimage deserves a lot more media coverage and attention from documentary/photo journalists. Luckily I found a great work by a photographer named Emily Garthwaite (Instagram: @emilygarthwaite). Head over to her website www.emilygarthwaite.com for some amazing photos from her on-going project Iraq: Road to Arbaeen.
For more of my photos, you can view the full image gallery, or go here to see other photo essays from my Basra Diary project.
Next Essay: Venice of the Middle East | Back to Main